The film "Voices from Uummannaq" participate in the Nordic Film Festival in Pékin
The Nordic Cinema Art Week in Pékin was held from February 25 to 28, 2023 at the heart of the 798 Art District. The file "Voices from Uummannaq" (project ARTISTICC) has been chosen to screen.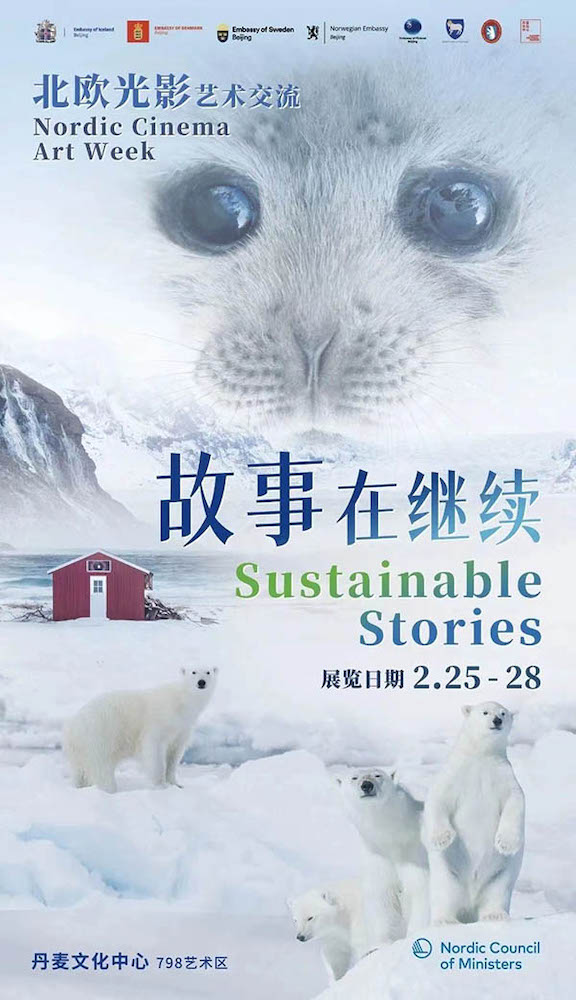 Sustainable stories brought filmmakers and audiences together to discuss sustainability in all forms from cooperation on the environment and climate to collaboration with civil society and more. From remote North Atlantic islands to cozy Scandinavian homes, the films challenge us to rethink how each of us can contribute to green transition in everyday life and spaces.
During this fourth edition of the Nordic Cinema Art Week of cultural exchange, film lovers had a chance to enjoy a rich variety of contemporary cinema from the Nordic Region, such as Denmark, Finland, Iceland, Norway and Sweden. Taking place at the Danish Cultural Center, the Nordic Cinema Art Week presented five documentaries, five shorts and two feature films.
The program is organized by all the Nordic representations in Pékin together with the Danish Cultural Center. It is supported by the Nordic Council of Ministers as part of its expressed goal to transform the Nordic Region into the most climate conscious and integrated region of the world by 2030.