Un MOOC sur le Québec nordique
La Chaire de recherche sur le développement durable du Nord de l'Université Laval (Québec, Canada) annonce la sortie d'un MOOC sur le Québec nordique.
Ce cours en ligne, gratuit et ouvert à tous.
La formation débute le 13 février 2017 et il est possible de s'inscrire jusqu'au 6 mars. Une formation en version anglaise sera offerte au mois d'avril.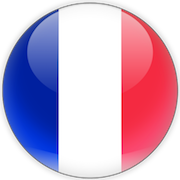 Le Québec nordique : enjeux, espaces et cultures
Ce MOOC est une initiative de l'Institut nordique du Québec (INQ), dont les trois universités fondatrices sont l'Institut national de la recherche scientifique (INRS), l'Université Laval et l'Université McGill. 
La formation propose une introduction aux enjeux sociopolitiques du Nord du Québec, territoire ancestral de plusieurs nations autochtones. Il permettra de mieux comprendre les cultures des populations nordiques, la place de cet espace dans l'imaginaire collectif, les différentes visions de développement de ce territoire et son évolution sociopolitique. 
Cette formation s'adresse à toute personne ayant un intérêt pour le Québec nordique et qui souhaite connaître ce territoire, son histoire, ses sociétés et ses enjeux.
Professeur responsable de ce MOOC : Thierry Rodon, département de science politique, Université Laval
Inscriptions: jusqu'au 6 mars 2017
Formation en français : du 13 février au 10 avril 2017
Visionner la vidéo promotionnelle
Le MOOC Québec nordique en bref :
Module 1 : Penser le Nord : entre imaginaire et science

Module 2 : Migrations et rencontres

Module 3 : Entre reconnaissance et négligence des autochtones

Module 4 : Développer le Nord : terres lointaines/terres ancestrales

Module 5 : La construction d'identités et d'institutions de gouvernance régionale

Module 6 : L'économie politique du Nord

Module 7 : Quel développement pour le Nord?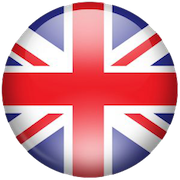 Northern Quebec: issues, spaces and cultures
This MOOC is an initiative of the Institut nordique du Québec (INQ), which gathers three founding universities: l'Institut national de la recherche scientifique (INRS), Laval University, and McGill University.
This MOOC offers an introduction to social and political issues of northern Quebec, a territory that is also the traditional home of several First Nations. The different units will allow a better understanding of the northern populations' cultures, of northern representations in our collective imagination, of the various visions of the economic development of this territory and of its socio-political developments. 
This MOOC is aimed at everyone who is interested in northern Quebec and would like to know more about this territory, its historical context, its various societies and issues.
Professor in charge of this MOOC: Thierry Rodon, Department of Political Science, Laval University.
An English version of this course will be offered from April 24 to June 17, 2017.
Watch the promotional teaser
The MOOC includes:
Module 1 : Envisioning the North: between science and imagination

Module 2 : Migrations and Encounters

Module 3 : Indigenous Peoples: Between Recognition and Neglect

Module 4 : Northern Development: Homeland vs Hinterland

Module 5 :  Regional governances

Module 6 : The Northern Political Economy

Module 7 : Which Development for the North?