The EcoMobility World Festival 2017 in Kaohsiung, Chinese Taipei
Kaohsiung City will host the 3rd EcoMobility World Festival in October 2017. The Festival will enable the city to free valuable urban space from car traffic by opening the streets of the Hamasen neighbourhood in Kaohsiung exclusively for ecomobile modes of transport such as walking, cycling, public transport, shared vehicles and light electric vehicles.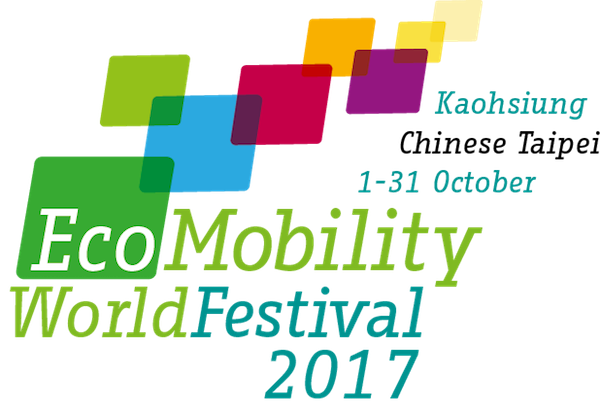 Around 80% of Chinese Taipei's citizens use private cars or scooters in daily life, generating air and noise pollution, traffic jams and accidents. Kaohsiung has already implemented a number of measures to reduce car dependency, including the development of a rental bike system with 159 stations so far, and 750 kilometers of cycle paths. In addition, the city already has multiple public transport systems, including MRT, high speed rail, the Taiwan Railway, city buses, ferries, solar boats, and light rail (the first of its kind without catenary cables in Asia).
For the festival, a car-free zone will be created to demonstrate to citizens and visitors how car dependency can be relieved. A travel center will be constructed to manage the flow, and double shuttle bus services will be provided. In collaboration with residents, a variety of car-free day activities will be conducted.
Official website in English: www.ecomobilityfestival.org
Official website in Chinese: www.ecomobilityfestival2017.org