Projet MOMENTOM (IRS PARIS-SACLAY, 2017-2020)
MOlecules and Materials for the ENergy of TOMorrow
​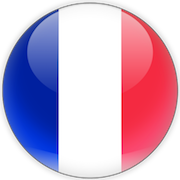 Suite à l'appel à projet dans le cadre des Initiatives de Recherche Stratégique (IRS) de l'université Paris Saclay (IDEX), le projet MOMENTOM a été sélectionné. Il comprend près de 26 laboratoires de recherche et 10 institutions (CNRS, CEA, Université Paris-Sud, Université Versailles-Saint-Quentin, Université d'Evry, Ecole Polytechnique, ENS Cachan, ENSTA ParisTech, Centrale-Supelec, Soleil) au sein de l'Université Paris-Saclay. Son but est de promouvoir des activités de recherche en lien avec les défis énergétiques actuels, lesquels s'inscrivent dans une dynamique d'électrification massive des activités de production et de consommation. Il s'agit de promouvoir l'usage des énergies dites renouvelables dans la production d'électricité, contribuant en cela à prendre de la distance au regard des énergies fossiles et du nucléaire civil et à demeurer performant en termes d'émissions de dioxyde de carbone. Plusieurs questions scientifiques sont traitées.
Les actions de recherche au sein de MOMENTOM ont été choisies en fonction de quatre défis scientifiques: l'hydrogène en termes de production, d'usage et de stockage ; les matériaux hybrides et multifonctionnels pour l'énergie solaire ; les matériaux de rupture à haute
efficacité énergétique pour le stockage de l'énergie électrique ; les énergies nouvelles et la société.
Le CEARC coordonne le quatrième défi scientifique (Patrick Schembri comme coordinateur scientifique, Julie Bulteau, Mateo Cordier et Katia Radja), en collaboration étroite avec plusieurs institutions académiques: le département de sciences économiques de l'Ecole Polytechnique, le centre d'Etude des Politiques Economiques de l'Université d'Evry-Val d'Essonne et le Centre Économique de la Sorbonne de l'Ecole Normale Supérieure de Cachan.
Dans cette recherche, nous mettons l'accent sur les implications économiques des changements technologiques qui portent le processus de transition énergétique. Pour réaliser cette transition, le déploiement à grande échelle des énergies nouvelles et des technologies propres nécessite de définir et de mettre en œuvre des politiques selon une stratégie couvrant à la fois l'offre et la demande aussi bien à l'échelle sectorielle que macroéconomique. Dans une perspective plus large qui va au-delà des seules relations de cause à effet, nous traitons la question de l'énergie non seulement en termes de production, d'infrastructure, de stockage et d'efficacité, mais aussi en tant que service du point de vue des usages et des besoins dans un contexte de changements climatiques et d'innovation.
Plus d'information: Patrick Schembri (patrick.schembri@uvsq.fr)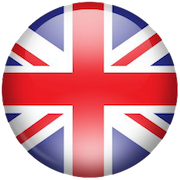 Following the call for proposals under the Strategic Research Initiatives of Paris-Saclay University, the MOMENTOM Project has been selected. It gathers 26 research laboratories and 10 institutions (CNRS, CEA, University of Paris-Sud, University of Versailles-Saint- Quentin-en-Yvelines, University of Evry, Ecole Polytechnique, ENS Cachan, ENSTA ParisTech, Centrale-Supélec, Soleil) within the University of Paris-Saclay, aims at finding new materials for renewable energies and new strategies allowing the transition from a carbon-based economy to a sustainable economy. In this research, advances in material science are enablers for improving energy efficiency in many different areas such as harnessing of solar energy (solar cells), hydrogen technologies, transport (automotive industry and e-mobility), and energy efficient buildings. The MOMENTOM project has a twofold interest. It addresses the questions of hydrogen and solar power as a source of green energy. On the one hand, it considers cell fuels to convert chemical energy into electric power and vice-versa (storage). At the moment, cell fuels represent a more costly technology than fossil fuel. Improving their efficiency through new catalysts is a promising solution. On the other hand, MOMENTOM develops new materials to convert solar power into electric power/solar
fuel based on the nanomaterial's properties.
Research actions within MOMENTOM have been chosen along four scientific challenges: hydrogen technologies, advanced solar energy, electrical energy storage, and New energies and society.
The CEARC is the coordinates the fourth scientific challenge, (Patrick Schembri as scientific coordinator, Julie Bulteau, Mateo Cordier and Katia Radja). This research involves several academic institutions: the Economics Department of the Ecole Polytechnique, the Research Center of Economic Policies of the University of Evry-Val d'Essonne and the Sorbonne Economic Center of the Ecole Normale Supérieure de Cachan.
In this research, we mainly focus on the economic implications of these technological changes which would sustain the energy transition process. For achieving this transition, the implementation of new energies and clean technologies on a large scale requires some measures and policies embedded in an integrated strategy covering both supply and demand sides at the macroeconomic level but also at the sectoral level. In a broader perspective that goes beyond single cause-effect relationships, we treat the energy concern not only analyzed in terms of resource generation, infrastructure, storage and efficiency issues but also as a service in terms of use patterns in a context of climate change and innovation.
More information: Patrick Schembri (patrick.schembri@uvsq.fr)