CEARC is not just a laboratory for science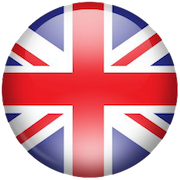 For years, some members of the CEARC Research Centre have been working in the field of Art & Science, trying to integrate art in their scientific research
Collective INFLEXION
An art, science and political research group:
Jean-Paul Vanderlinden : Professor and researcher

Juan Baztan : Researcher

Lionel Jaffrès : Author, actor, director

Morgane Le Rest : Author, actress

Jean-Luc Aimé : Songwriter

Nicolas Filloque : Graphic artist
Projects
Big events
Participate in the first edition (2017) of Festival du Centre de la Terre
Participate in the 120 HOURS (As a final step of the art-science-policy component (Task 5) of ARTisticc in the Brest study site, the team of artists and scientists will meet for five days and five nights from April 10 to 14, 2017)
Participate in the ANTHROPOSCENE* Festival (Four days' artistic and scientific common interpretation to question the challenge of adaptation to environmental, economic, political and climate changes in Brest France in June 2017)
Participate in the CURIOSITas Festival edition 2015 (An event that supports Arts and Sciences creations by allowing artists and scientists to meet around common, ambitious and innovative projects) 
Participate in the Fête de la Science every year

......
Mutimedia
We took photos and videos carefully for national or international events, missions and etc.

​......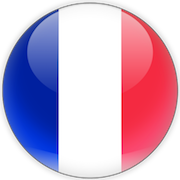 Depuis des années, des membres du CEARC travaillent dans le domaine Art & Science, essaient d'intégrer l'art dans leurs recherches scientifiques
Collective INFLEXION
Un groupe de recherche art, science et politique:
Jean-Paul Vanderlinden : Enseignant Chercheur

Juan Baztan : Chercheur

Lionel Jaffrès : Auteur, acteur, metteur en scène

Morgane Le Rest : Auteure, actrice

Jean-Luc Aimé : Compositeur interprète

Nicolas Filloque : Graphiste
Projets
Grands evènements
Participer à la première édition (2017) du Festival du Centre de la Terre
Participer aux 120 HEURES (Une nouvelle étape, sous la forme d'une retraite de 120 heures, 5 jours et 5 nuits, est conduite sur le terrain Brestois du projet ARTisticc.  Cette retraite aura lieu à Porspoder, lieu de démarrage du projet ARTisticc, du 10 au 14 avril 2017. Ce temps de recherche et de chantier permettra d'analyser ce qui a été produit et de proposer un objet artistique et scientifique collectif à l'issue des 120 heures)

Participer

au

Festival ANTHROPOSCÈNE*

 (

Quatre jours d'élaboration artistique et scientifique pour questionner le défi des adaptations face aux changements environnementaux, climatiques, économiques et politiques à Brest en juin 2017)

Participer au Festival CURIOSITas édition 2015 (Un évènement qui soutient les créations Arts et Sciences en permettant à des scientifiques et des artistes de se retrouver autour de projets communs, ambitieux et novateurs)

Participer

 à la Fête de la Science chaque année

......
Mutimédia
Nous avons pris des photos et vidéos soigneusement pour des évènements, des missions nationales ou internationales et etc.

​......